PUSD's New Governing Board President Pledges Listening Ear to Help District Prevail During Adversity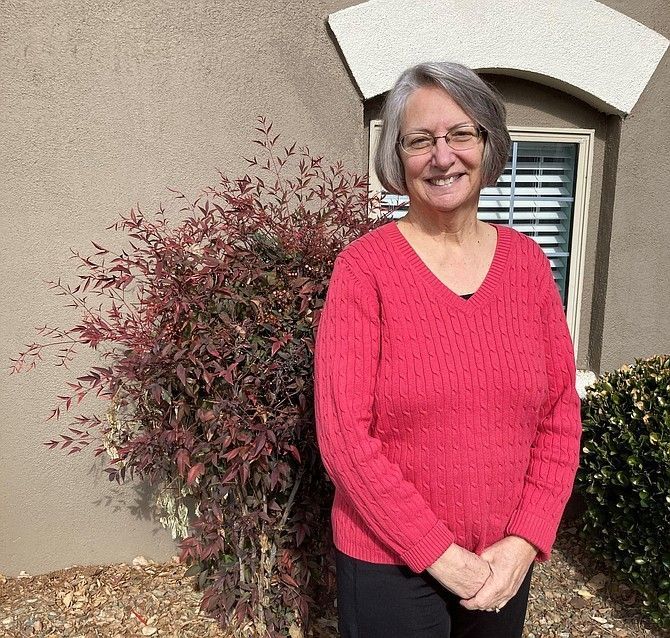 By Nanci Hutson |  HutsonNanci
The Daily Courier: Originally Published: January 30, 2021 6:29 p.m.
Prescott Unified School District's new Governing Board president is no stranger to educational leadership.
Yet, Deb Dillon will readily admit this is a time like no other as districts everywhere wrestle with how to manage school operations amid an unpredictable, and still raging, virus. The sometimes-angry debates over whether schools are safe to open or not are tough to negotiate in such a tumultuous time, she admits.
"My hat is off to her. I really appreciate what she's doing," declared John Mackin, the board's most senior member, now in his third term, who will serve as vice president. The board officers are elected annually.
Part of what Mackin said he most appreciates is the long-time educator's passion for public education that is enabling her to offer new approaches and new perspectives on how to engage the community — whether they have children in the six schools or not — in all district endeavors.
Dillon wants the board to be the "ears" of the community when it comes to educational practices, he said. She wants to be open to different voices because she "values public education and has a heart for every kid."
Before she became an almost three-decade educator, including 11 years as a principal of an alternative high school in North Dakota, Dillon also worked in journalism and in counseling. She suggests those other careers offered her skills that translated into her work with students and community members. She and her husband, Mark, also raised two now adult sons.
She jokes that part of her modus operandi is to be an "obsessive planner."
At the Governing Board's recent retreat she offered detailed plans for every board meeting scheduled for the year, as well as proposing additional retreats throughout the year to analyze particular goal areas.
Despite detailed attention to organization, however, Dillon also prides herself on "flexibility."
She knows that even the best of plans have to be based on changing circumstances. Still, she said, she sees a solid plan as a key starting point for any endeavor, even if it might need to be tweaked or thrown out so as to begin again, she said.
"If you don't have a plan, you don't know what you're giving up to do something else," Dillon said.
In these trying times for all educators, Dillon said she knows taking on such a leadership role will not always be "fun" but she sees it as imperative to be a steady, willing-to-listen decision maker. Though she knows the community now is divided on district plans for reopening schools, she also is confident in the district leadership's approach and adherence to fact-based health and safety metrics.
"We will get through this," said Dillon, who with her husband have volunteered with Arizona's Crisis Team. "I am comfortable dealing with unhappy situations."
Dillon, too, sees her role as president to be more than simply presiding over the monthly meetings. She wants to be a resource to her fellow board colleagues, two of them, Andy Fraher and Kara Woods, elected in November to their first, four-year board terms. To help them, and the fellow board members, she created a full binder detailing roles and responsibilities as well as district policies and procedures.
In his tenure, Mackin, said this was something completely new and a valuable resource.
One of Dillon's broad goals for the year is to increase the ability for the community to be involved in district affairs. Though board members may be privy to certain information, Dillon said she thinks it is imperative they share that information.
"I would like the community to feel ownership of this (the district). They are the owners of this," Dillon said of the taxpayers who pay the bills.
Going forward, Dillon said she will not be afraid to take a stand. Yet she also will listen and never attack someone because they see it a different way.
As for her approach going forward, Dillon said she is not one who is afraid to take a stand. She will always share what she is thinking and do so without attacking those who might see it a different way.
"I am a public servant," she concluded.